Infrared: a dark dream, for cheap
The monsoon turned the desert shocking green this summer — more green than I'd ever seen it, almost the wettest on record. The desert glowed.
And out of the depths of memory, that glow made me think infrared.
I'll never be able to say exactly where that impulse came from; I didn't know very much about infrared photography. Back in my film days, I'd been too put off by the difficulties to try it with film, and there was very little info out there for digital infrared in the mid-2000s.
This time was different! Youtube exists. Forums are full of information.
The first video I watched said "infrared is ideal for harsh light," and I knew I'd found something special for me.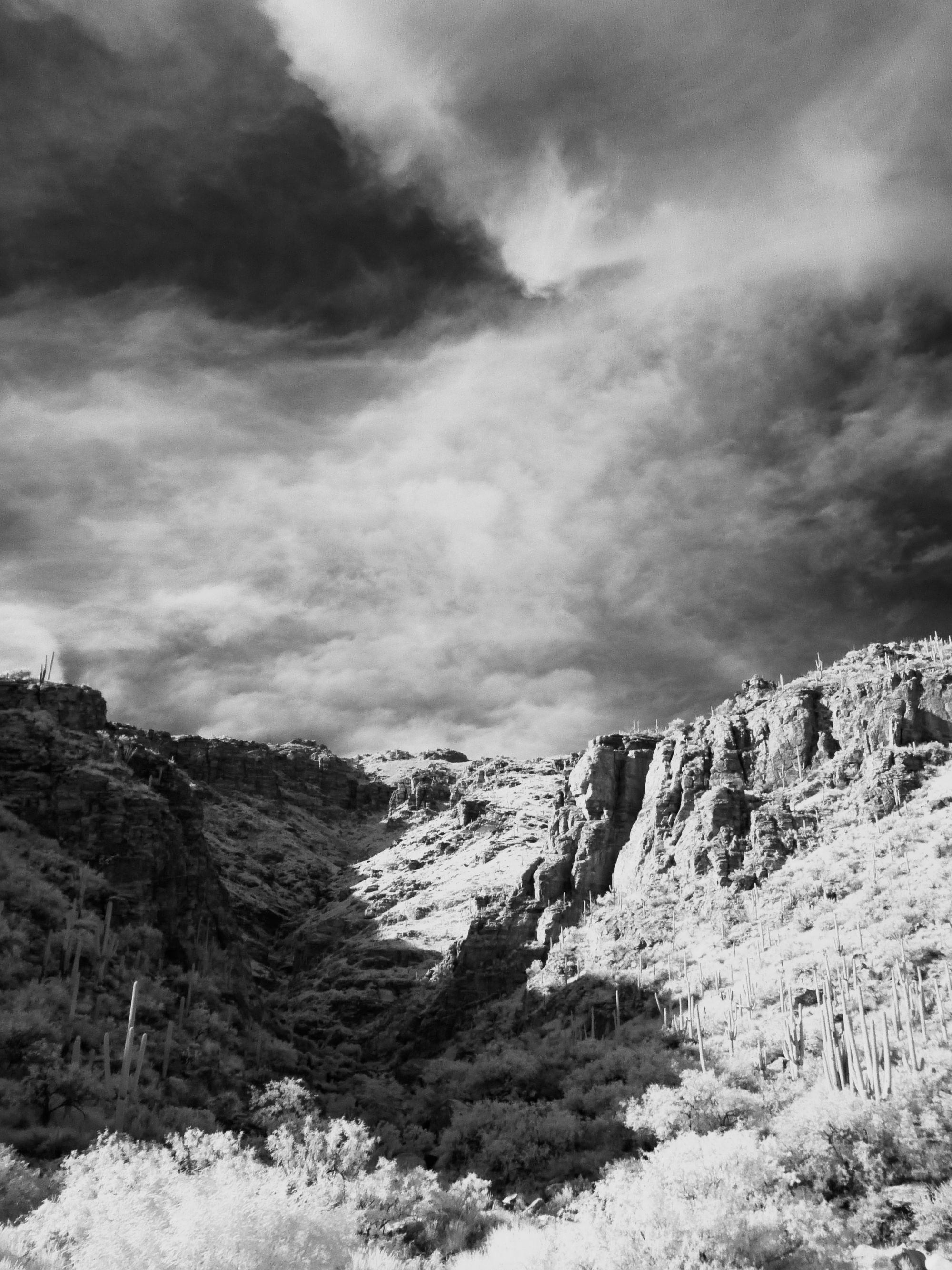 I have zero desire to futz with deep filters and tripods – the usual way — and didn't have a suitable camera for that anyway. So a cheap converted camera was my first purchase. That was the first camera I bought this year, actually; the camera that started this all off.
My camera is a 14mp Panasonic DMC-SZ7 from 2012 with a full-spectrum conversion and I got it off eBay for $175. (For comparison, conversion by a professional costs $200-275, not counting the camera, not counting shipping.)
Actually I'm not 100% certain it's truly Full Spectrum, because it's pretty easy for me to get very bright vegetation.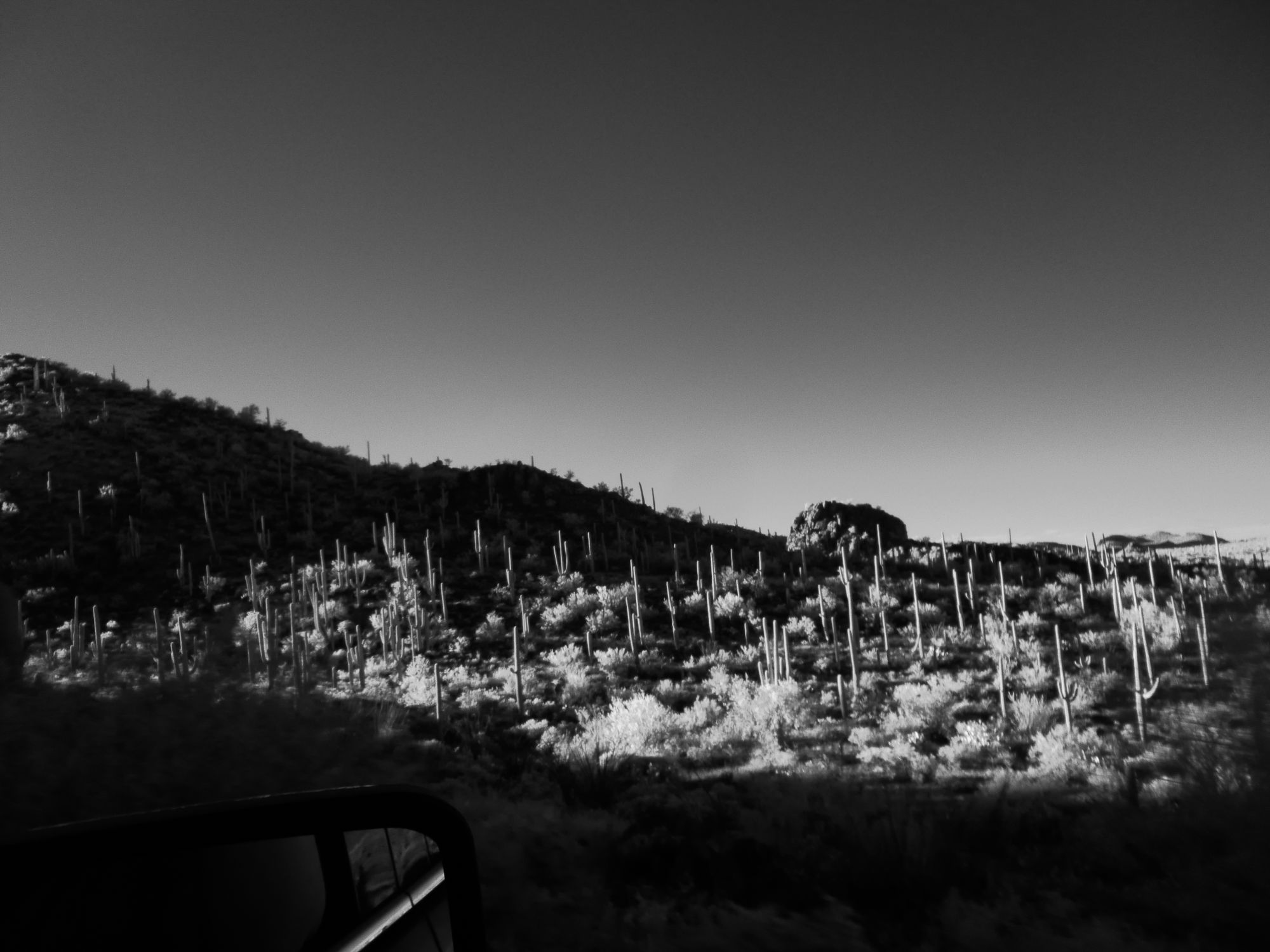 Infrared is a different way to think photographically. Not worse is better per se... but different. More forgiving, like black and white. But spicier.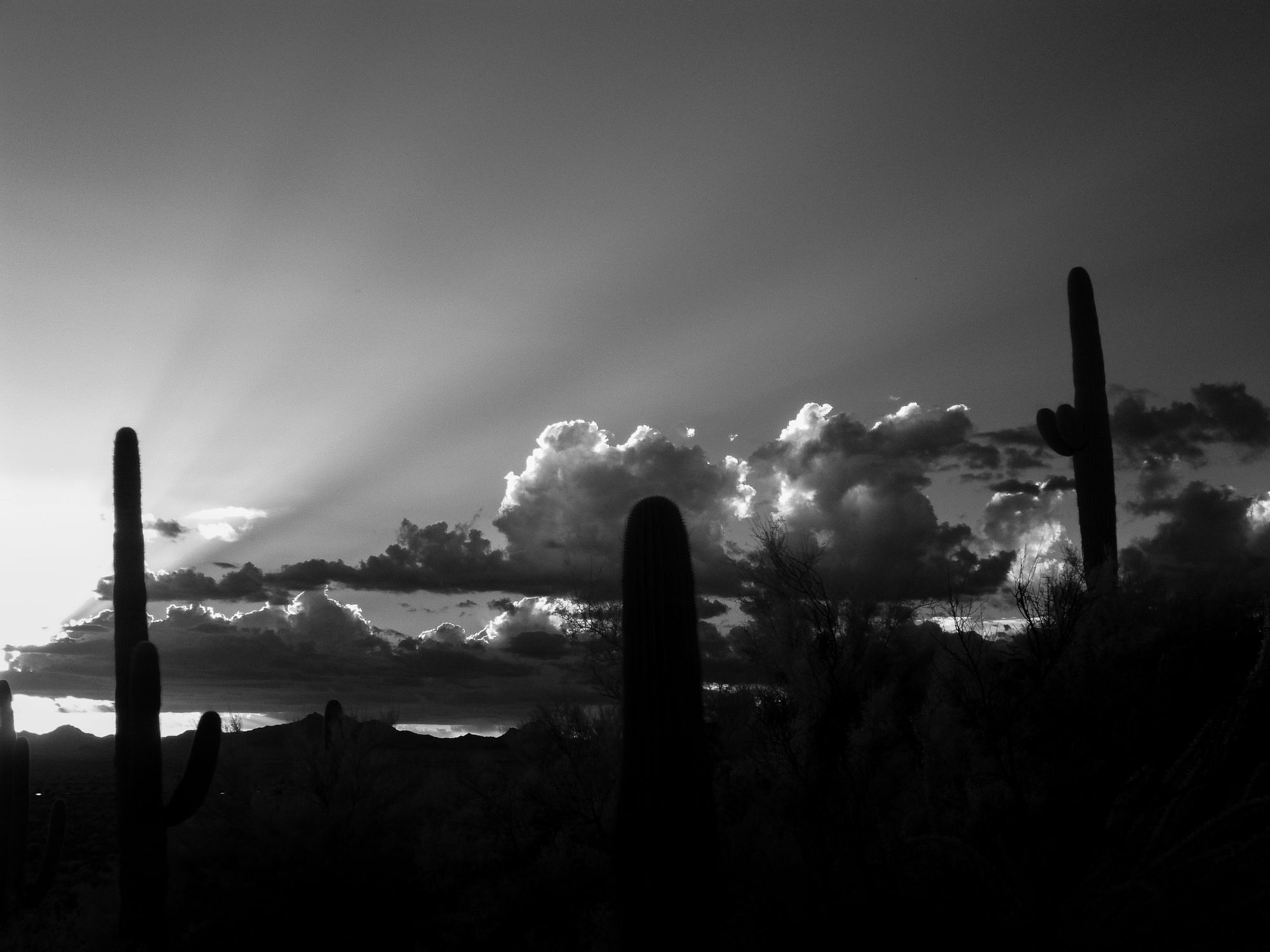 Something about the uncanniness of infrared photography makes it feel possible — ideal, even — to break the usual rules of photography, like "don't leave all of your foreground solid black."
I like my infrared dark.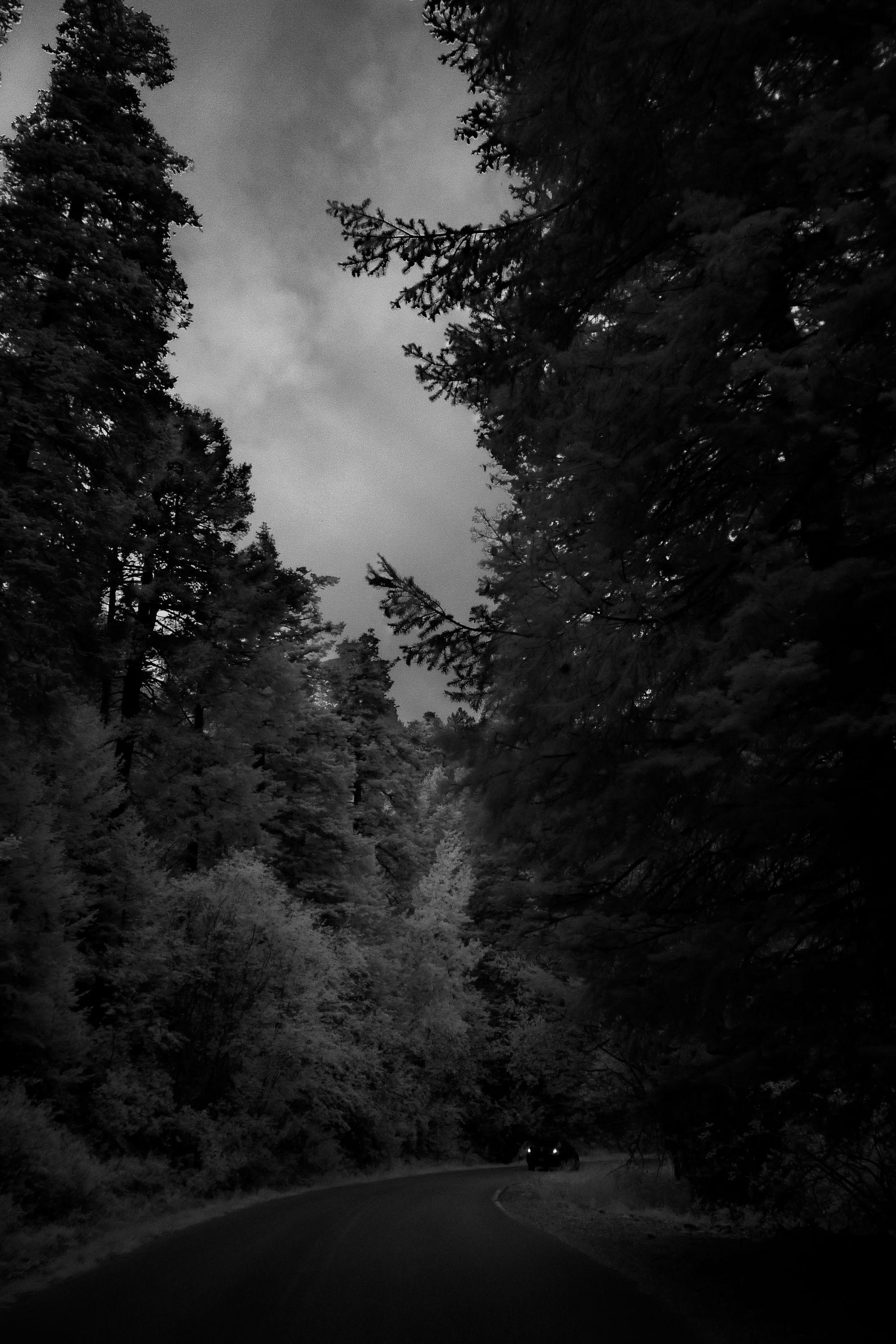 A converted camera is very light sensitive, too. I've gotten a lot of interesting shots out of a moving car 🚙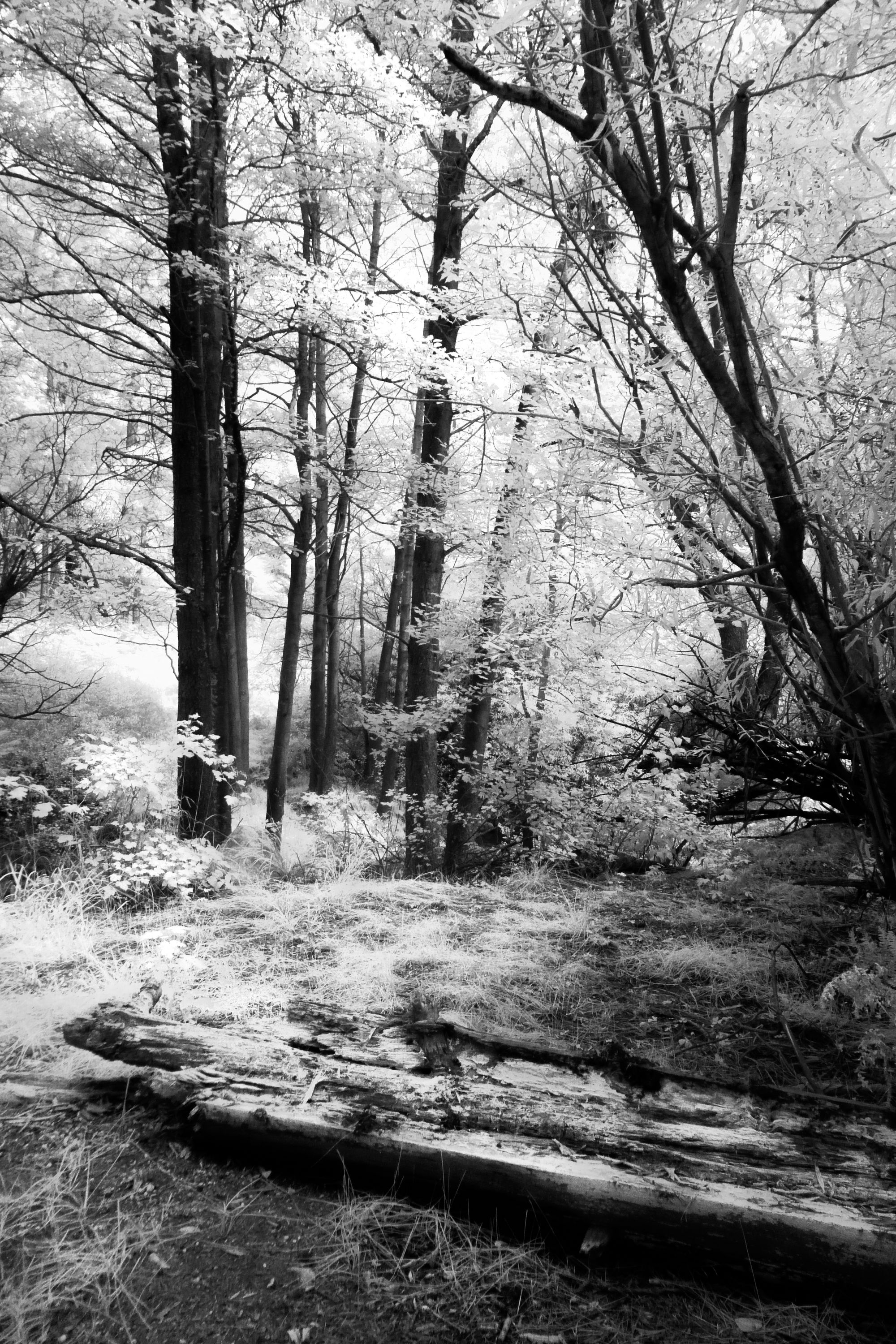 And contrasty.
So often with regular black & white, vegetation and rocks are just… 18% grey. It's not just an issue of exposure; life comes in a middle tone.  Infrared makes it pop.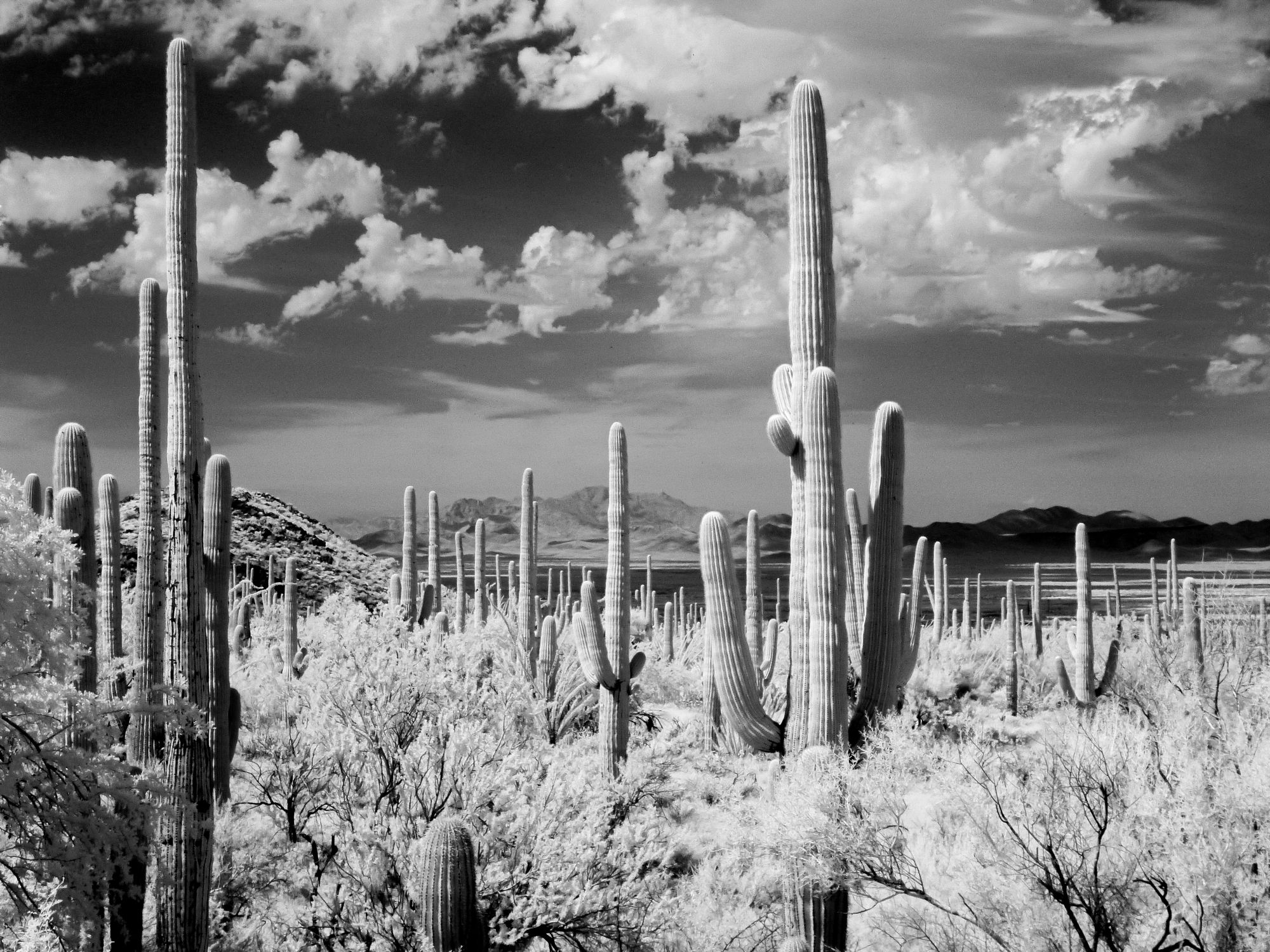 Rocks in the sun, especially.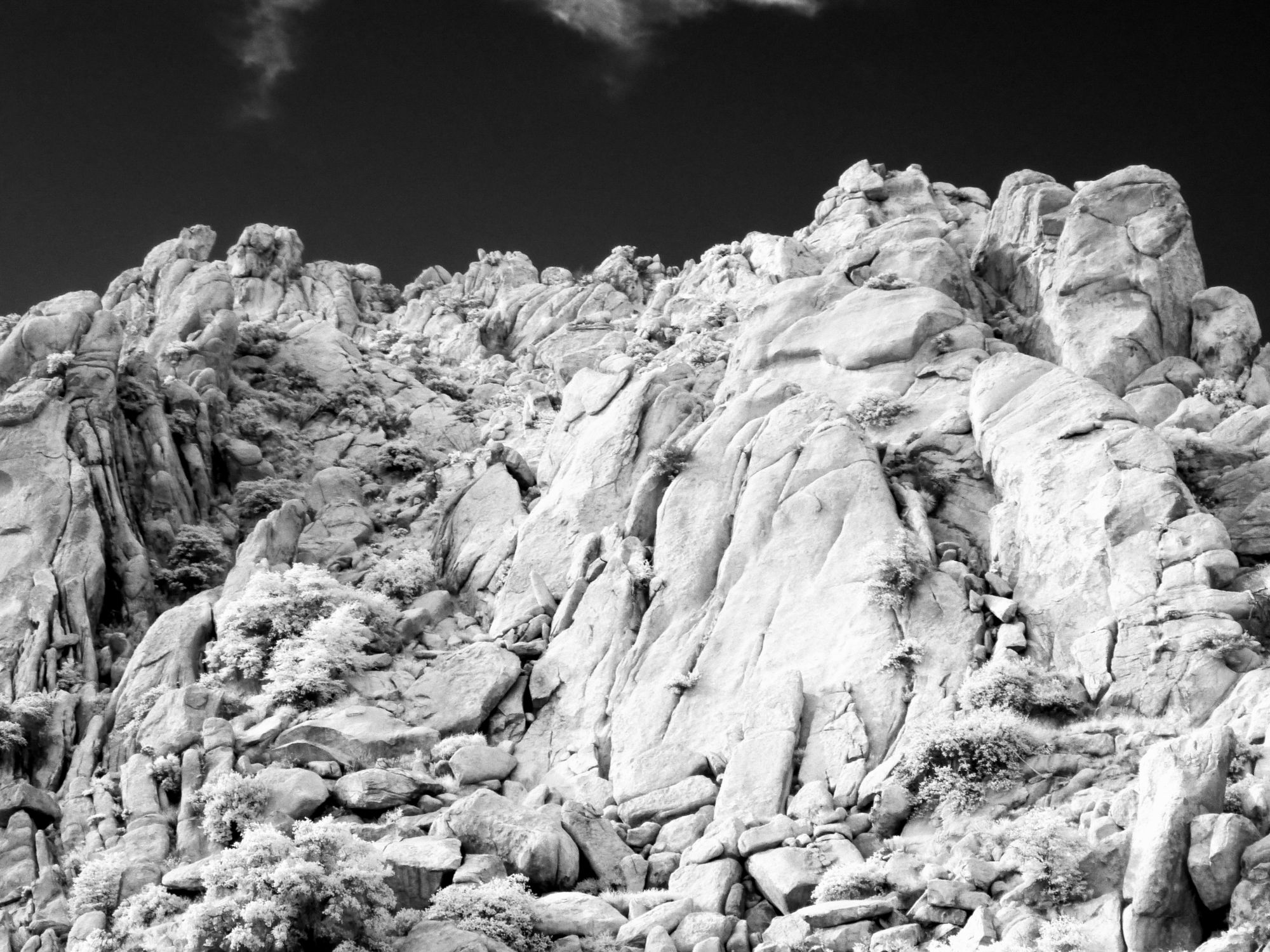 Most of these files dissolve into a mosaiced digital mess when you zoom in. The Panasonic point & shoot wasn't a great camera to start with, and infrared conversion is hard on the IQ.
It's convenient as fuck, though, small and sleek.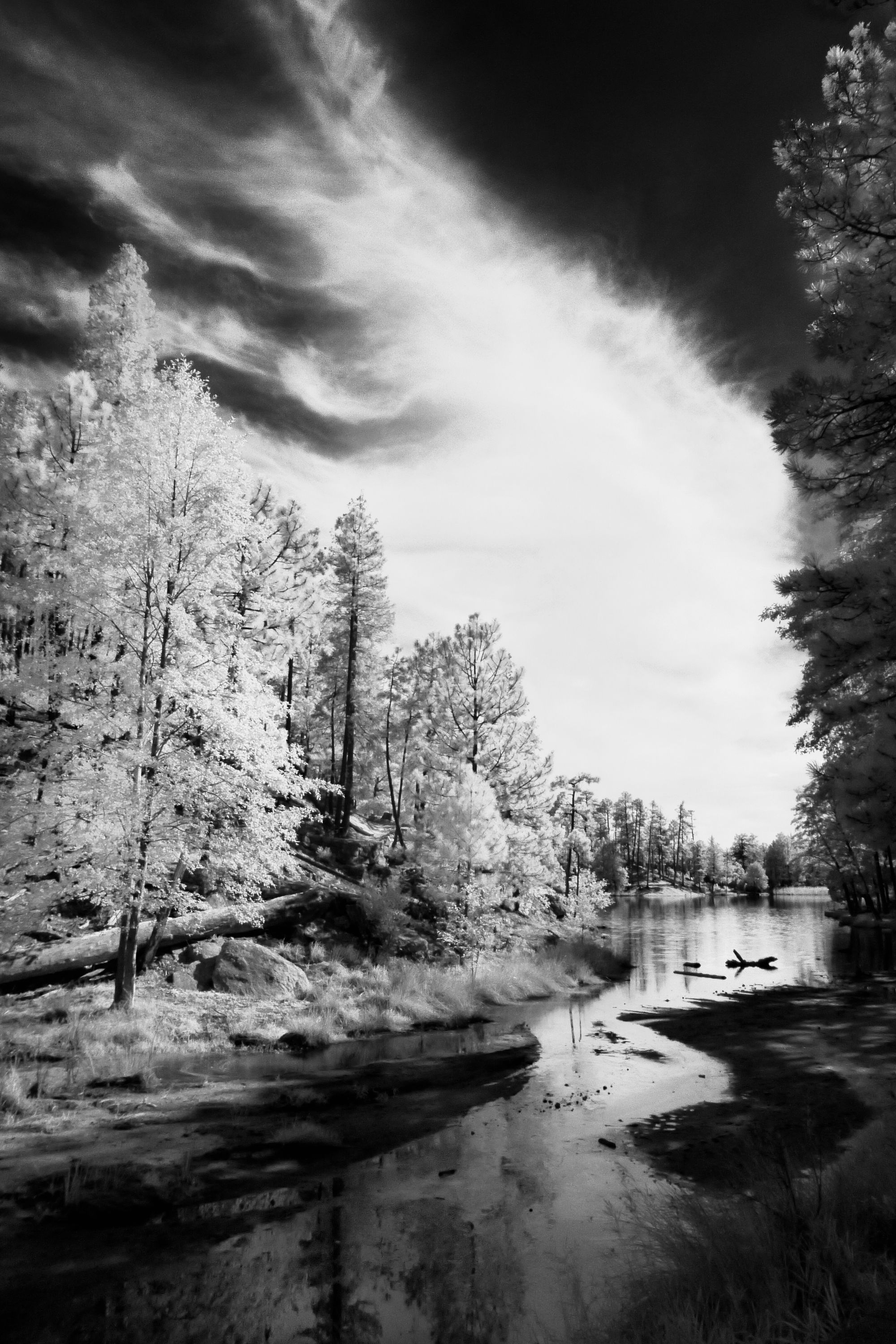 I want & need a better infrared camera, but I've been torn between getting a better point & shoot converted, getting a Samsung NX or Fuji X Trans body converted, or getting a Ricoh GXR A16 zoom module converted like this one.
Scratch that — I just pulled the trigger on the cheapest A12 mount I could find for sale.
Now I just have to decide if I should go for a full spectrum conversion with a filter set (another $200-300), or get a permanent hot filter for 720nm to make black & white easy.