Sunset camera duo: Nikon J5 and Sigma fp
The other night, my husband Thomas and I went to one of our many "usual spots" for watching the sunset. (Sunset watching is the sport here in Tucson, and it's played almost every night!)
I took two cameras:
Sigma fp with Vivitar 28mm 2.8 close focus (Nikon F mount)
Nikon J5 with  70-300 4.5-5.6 VR (Nikon 1 mount)
This isn't a shootout, per se; these cameras and lenses complement each other.
Note: all images are edited and styled, but only in Lightroom. A couple could use some more powerful masking in Photoshop but I gotten to it yet.
Vivitar 28mm 2.8 Close Focus + Sigma fp
Lens Flickr album
This little $40 lens acquits itself very well, indeed in terms of sharpness, and it has pretty neat bubble bokeh, and the beginnings of a swirl. Unexpected!
Especially unexpected because it performs so well for landscapes and broader views, and distant subjects.
A slight breeze always seemed to pop up right as I finally got my close focus dialed in, or I would've used the lens more for its intended purpose.
The only two downsides to this combo are Sigma's fault: No IBIS, and it was really tough to focus. The Sigma fp screen seems uniquely difficult to use in sunlight. My used copy of Sigma's LVF-11 LCD-magnifying viewfinder should arrive within the next few days. I really hope it helps. Is it weird to love using a camera this hard to focus? I still do, though. It's so easy to carry, the interface is good, and it loves adapted lenses… and I love the full frame. The files are extremely editable and the results speak for themselves.
I'd upgrade to the Sigma fp L immediately if it had IBIS. A girl can dream…
Nikon J5 + Nikkor 70-300 4.5-5.6 VR
Lens Flickr album
Ok. So. One word: wow.
This les has a 35mm effective length of 189-810mm, which just absolutely changes the game entirely.
I mean, look at this:
If you take the 28mm landscape shot above and located this frame within it, well…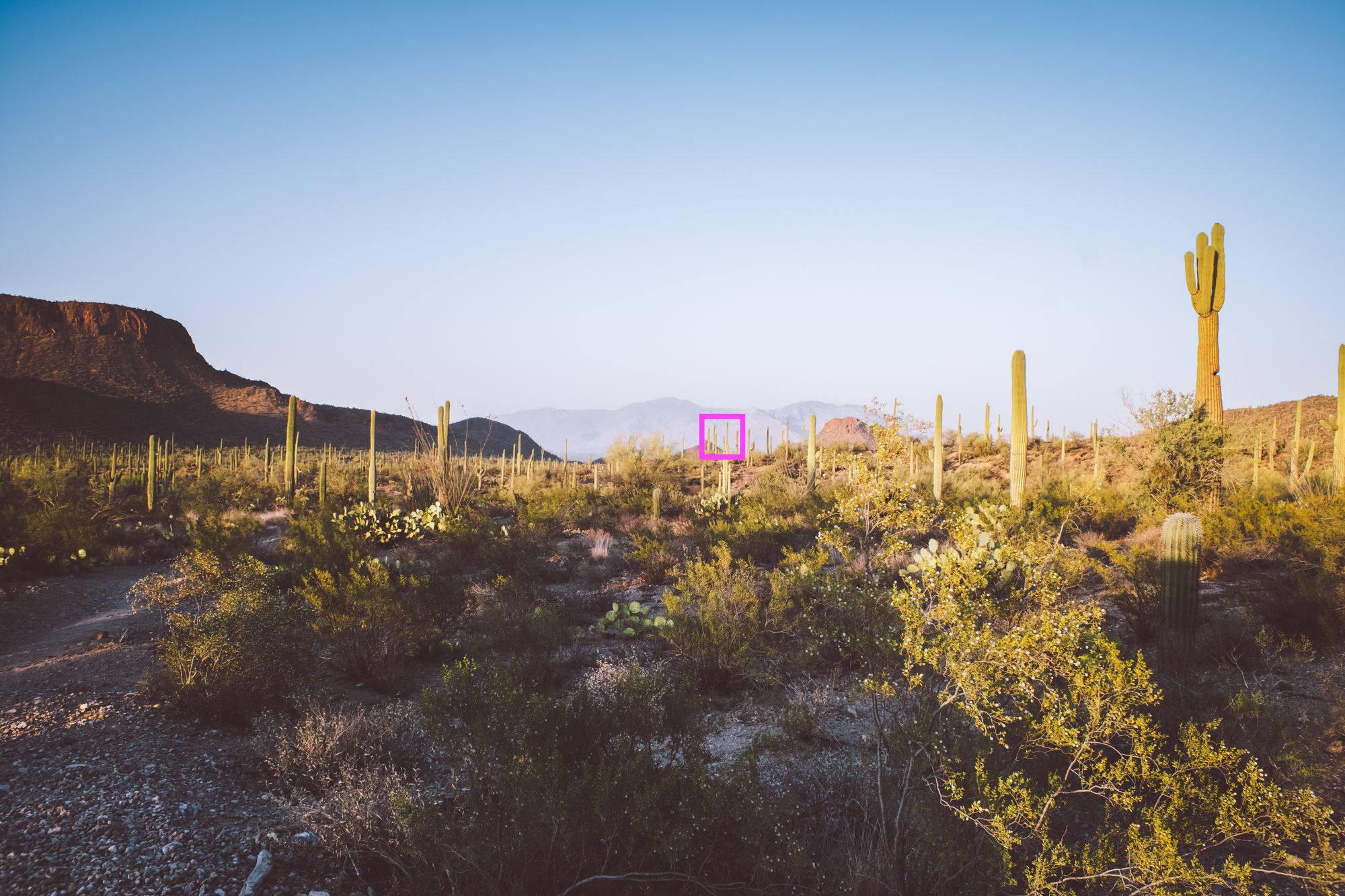 What I love about this lens is that it's the size of a Coke can. With my medical restrictions, there's no way I could lug even a m4/3 zoom lens that could reach 800mm. Of course that'd be pointless if it didn't have fantastic VR.
It's definitely not a practical lens for everything but I (as you can see) got a lot of use out of it. For a different type of photography.