Rhinocam Vizelex: first shot
My Mamiya 645 Sekor 80mm F/4 Macro lens arrived today and I slapped it on the Vizelex with the Fujifilm X-M1 and took it for a (very confusing) spin!
First off: the Vizelex is a BEAST. Really well made, very heavy.
It was also a beast to set up; I forgot what I'd learned from the videos, it took too long, I lost the light, placed it too high on the tripod, it was my very first time using this Fuji camera — a used camera, that came with stupid settings — and couldn't reach the camera controls effectively so the whole thing was a bit of a mess.
It didn't come with the instructions so it took me a while to figure out which levers to leve to do the 6-frame stitch.
But before it all went wrong… I got one good, sharp frame that shows off the level of detail (and gorgeous focus fall-off) we're talking here: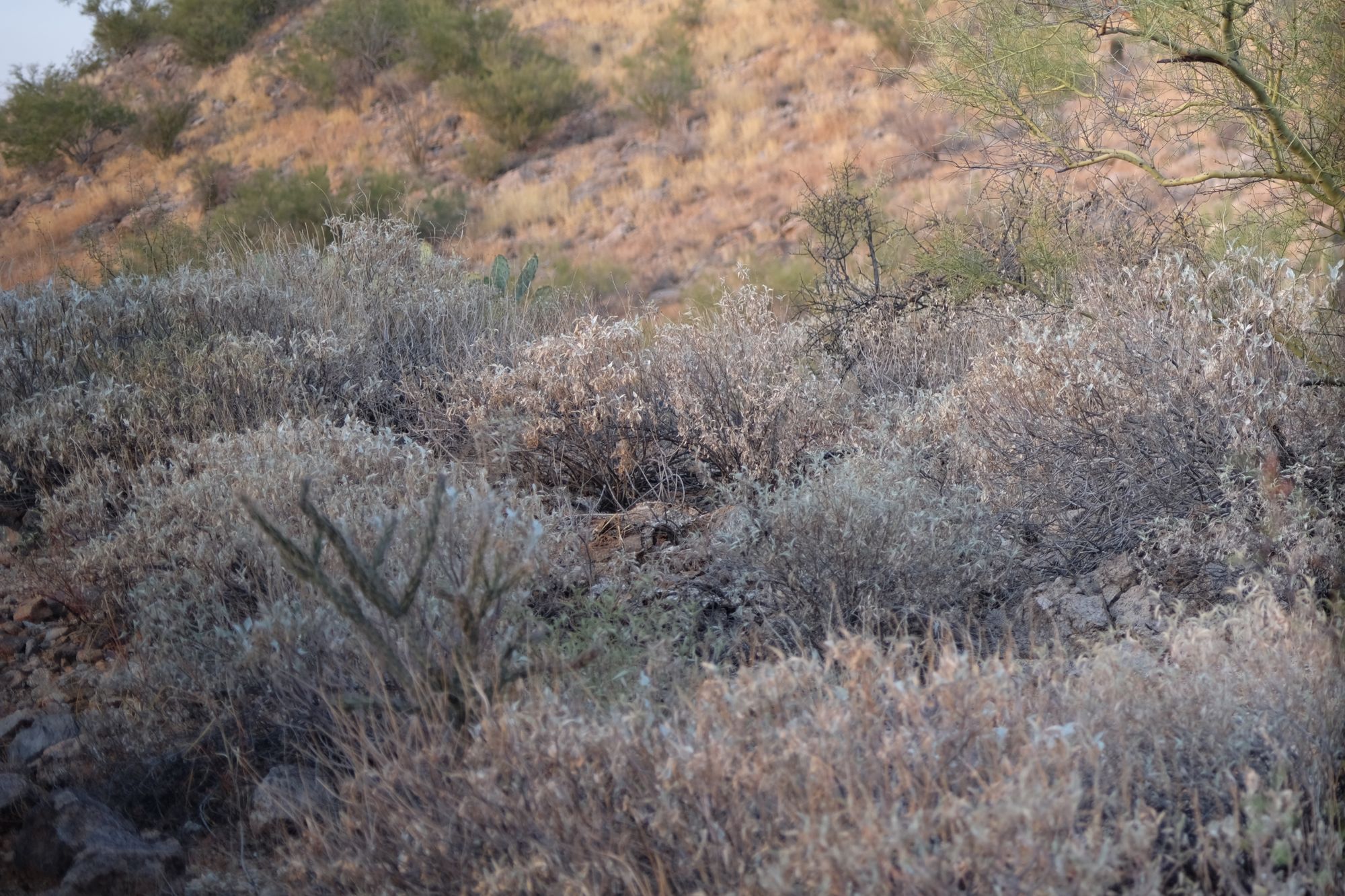 Ahhhhhh.
Here are the only two sorta good frames I got before I became lost amongst the levers on the Vizelex itself; the rest of the shots are either out of focus, too high ISO, or misaligned.

At some point I'll figure out how to link to the full-size images without posting them on Flickr.
Even these two frames are enormous when stitched: 9,433 wide and 3,184 tall.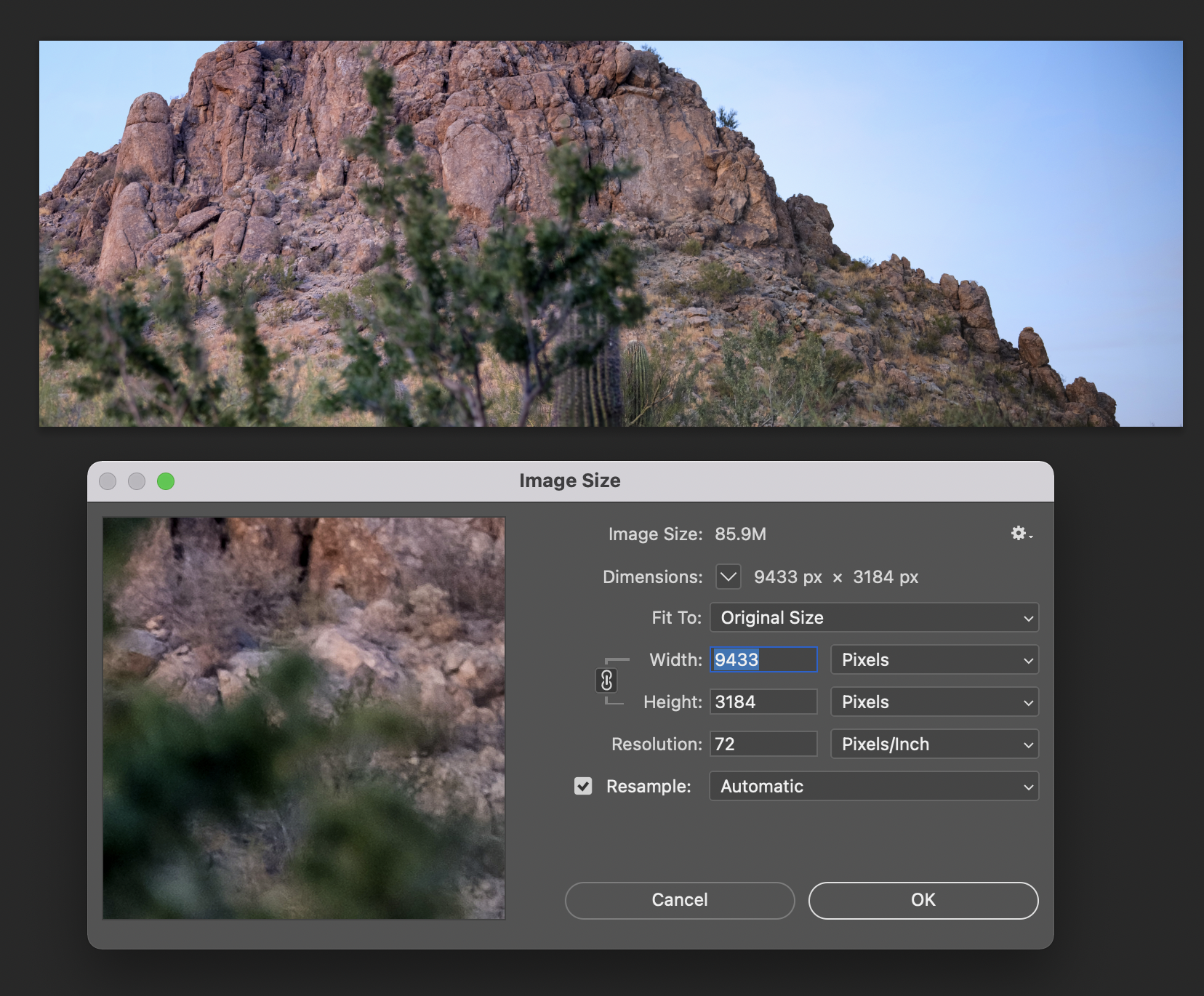 The (blurry and crappy) full six-frame pano would be… 13,416 pixels by 6,018 pixels.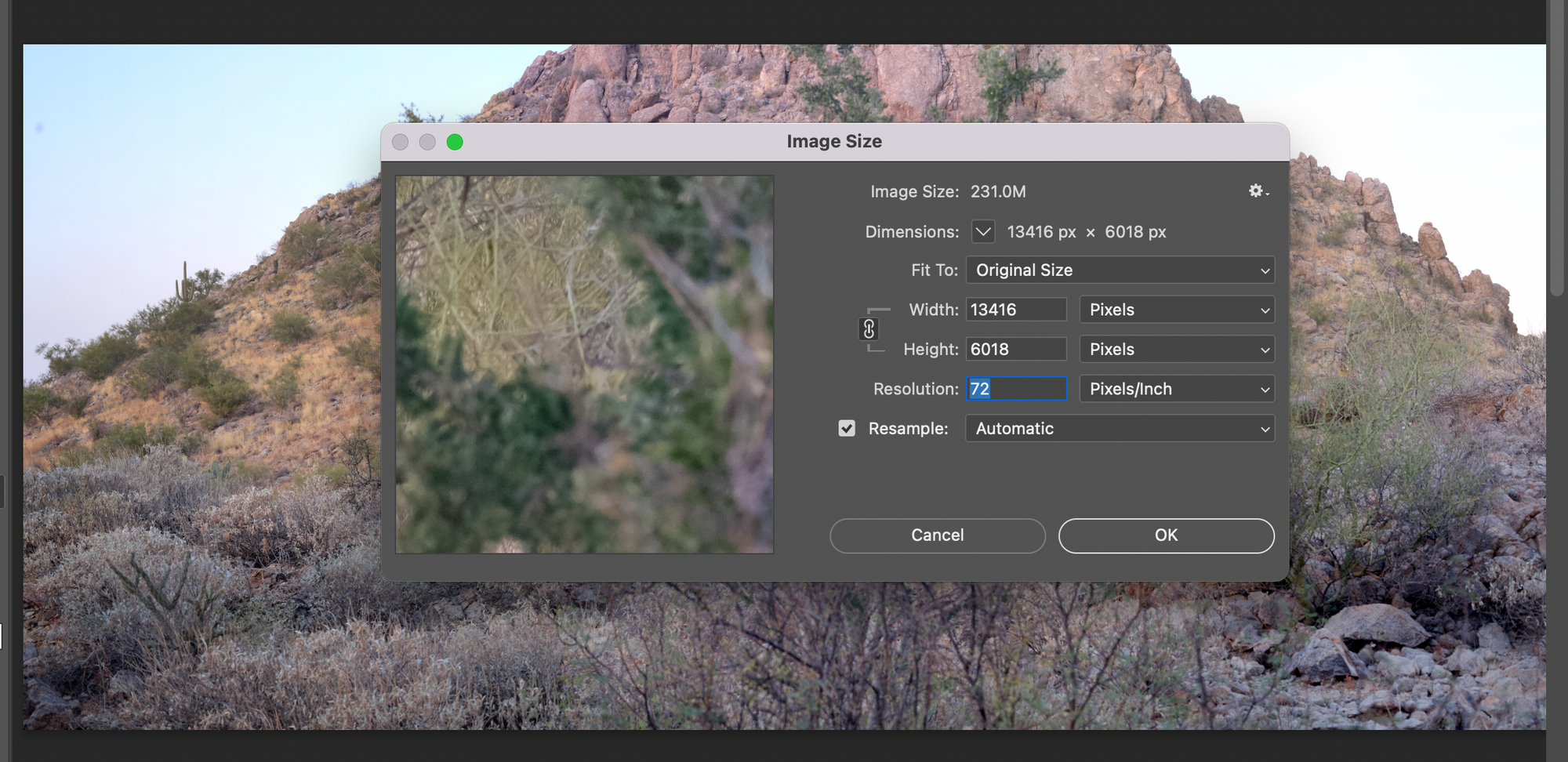 And that's why I didn't feel the need to spring for a more expensive Fujifilm body. 16 megapixels per shot? SEEMS FINE.
Did I mention the camera was set to shoot in jpeg mode — not raw, somehow — and the pano was still 231mb?!
Hopefully tomorrow I'll be able to get an actual sharp, in focus, low ISO, raw version to really see what this baby can do.